Non-Profit Management & Marketing



Siafu is a management team that excels in helping non-profits grow and reach maximum potential. Our company manages your members, plans special events and conventions, assists with marketing outreach, and develops new marketing techniques. Our staff includes savvy marketing, finance, membership and IT personnel. We are excited to be working with non-profits and brining new opportunities to grow the membership, increase the education opportunities and develop marketing systems to assist the members in increasing their bottom line. Our goal is to create an atmosphere and business platform that the Board of Directors and every member shall succeed using the vast knowledge the group has assimilated.



Social Networking for Your Business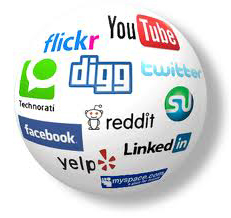 Let's face it, in today's economy we are all looking for ways to be creative and innovative in our marketing. Using social media marketing to brand and market your business is proving to be more effective than anything else in the advertising world. Social Networking is a service that has proven to enhance a business customer base, customer satisfaction, and customer relations. It is the modern day "Word of Mouth" which is the most valuable form of advertising a business owner has.

While entrepreneurs must run the day-to-day operations of their businesses, they find little time to brand or network. For the uninitiated, maintaining the daily feed of business information via the Social Networking sites can be a daunting task. That is were we step in. As your Virtual Assistant introducing your company to the Social Networking world.

With over 30 years experience in public relations and marketing, we know the strategies, and complexities of branding a business. Siafu can give you the Social Networking presence that your customers will find satisfying and hip. Let us bring Web 3.0 to your business, translating to more customers, more satisfaction, and higher placement in Search Engines. Bottom line- More profits!

What is Social Networking?

The goal of Social Networking is to give an immediate and personal feel to your customers and clients regarding your businesses. This is the first time in history that your business can literally be in a million places at once. Social Networking can lend a personality and branding to your business that will lead to more customer satisfaction, maintain the focus on sales, and give your customers the illusions that you are solely talking to them. If done correctly, this medium can rocket your business into a profit center never before realized.

We are proposing a public relations campaign using Facebook, LinkedIn and Twitter.

FACEBOOK SERVICE:
Create, maintain Facebook fan page
Solicit fans
Manage Networks
Consistently search for new customers to connect with
Do 5-7 updates weekly
Refresh and maintain page monthly
Answer In Box messages
Upload photos, logos and videos
Create and manage "events" on fan page
Create and manage paid ads on fan page
TWITTER SERVICE:
Create Twitter feed
Design Twitter home page (Customized design is at an additional cost)
Create at least 2-4 Tweets per week
Find and solicit followers
Maintain, answer and respond to replies and mentions
Place Twitter updates on your webpage
Upload pictures and video's for followers
BLOG SERVICE:
Write and film weekly blog regarding business
Upload pictures and videos of business to promote blog branding
Provide and maintain Google Ads for your blog along with appropriate meta tags
Setup for you to reply to questions, responses, etc.
Maintain daily communication with your business for updates, weekly reports on upcoming events, specials, and new products.
Provide Social Bookmarking with Delicious, Reddit, Digg, Stumbleupon, and Technorati.
YOU TUBE:
Create your own You Tube Channel
Create and upload videos with tags
Link to all other media
Create or update profile
Seek out connections
COSTS:

Link all social media together and set up Video blog: $800

Managed Facebook, Twitter, LinkedIn, and Blog: $825 per month

* Additional hard costs like photography, Domain names, outsourced video production will be estimated at time of ordering.



Marketing Your Business


I have owned and operated a full service advertising agency, three radio stations, and a non profit TV station, resulting in:


I have extensive experience in:



MEDIA:


Research, planning, scheduling, negotiating, buying, and selling.



SALES:


Agency and direct accounts radio, television, billboards and newspaper, presentations, research, promotions, co-op, sponsorship packages, vendor support, account acquisition, service & maintenance, problem solving.



WRITING:


Public relation concepts, tips on public relations and marketing, business travel, client proposals, campaigns and presentations, broadcast copy, PSA's, press releases, and various financial reports.



PROMOTIONS:


Produced full scale promotions with attendance of over 8,000 people including, fundraisers for non -profits, (including Environmental Defense Center, E.O.C., Hurricane Katrina), wine and food festivals, personal watercraft races, supercross races, book signings, charity sporting events, film festivals, concert venues, Pismo Beach Clam Festival, Sesame Street Live and Coats for Kids.



SPORTS MARKETING:


The Race. The Show. The Performance. What happens before and after the race was just as important as the actual race itself. GO Sports Marketing is a premier full-service, independent, and integrated marketing agency concentrating only on Motorsports.



Facebook: Siafu Social networking. Twitter: teribayus. You Tube: Teribayus.
Yelp: terib. LinkedIn: TeriBayus. Blog: theyearoftheteri.blogspot.com